When:
February 29, 2020 @ 8:00 pm
2020-02-29T20:00:00-05:00
2020-02-29T20:15:00-05:00
Where:
Beech Mountain Resort
1007 Beech Mountain Pkwy
Beech Mountain, NC 28604
USA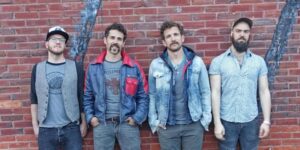 Washington, DC-based Scythian (sith-ee-yin) began more than 12 years ago as a bunch of college buddies playing Celtic music in the streets and has grown to be a headliner on the US Celtic festival circuit, as well as a name in the bluegrass/Americana festival circuit. The group has played shows throughout the United States, Europe and Canada, and as far away as Australia.
Founded by brothers Alexander and Danylo Fedoryka, who are first-generation sons of Ukrainian immigrants, Scythian searches for "old-time, good-time music" of many cultures. The brothers were inspired by a tale told by their 92-year-old grandmother of a roving fiddler who came into her farming village every six months. Once he was spotted, messengers went out into the outlying fields and mills, and work ceased. Everyone gathered in the barn where they danced all night and forgot about their cares for a while.
Live music takes place at Beech Mountain Brewing Co. Taproom and Grill, located in the village at Beech Mountain Resort.