When:
September 19, 2020 @ 10:00 am – 4:00 pm
2020-09-19T10:00:00-04:00
2020-09-19T16:00:00-04:00
Where:
Grandfather Mountain
2050 Blowing Rock Hwy
Linville, NC 28646
USA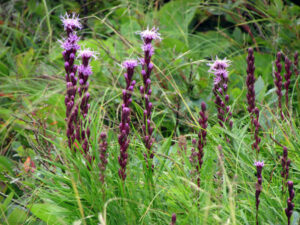 Climate change is coming to Grandfather Mountain, whether we want it to or not. How will this affect the plants and animals who live on this mountain, some of which grow nowhere else in the world? Led by forest ecologist Dr. Howard Neufeld, this course will examine the various plant communities along an elevational gradient on Grandfather Mountain, from the deciduous forests at the lowest parts of the park to the rare and endangered spruce-fir forests that reside at the uppermost peaks.
Course instructor Dr. Howard Neufeld is a forest ecologist by training, specializing in plant ecophysiology, which uses instrumentation in the field to determine how plants adapt to their environment. He has been teaching at nearby Appalachian State University for 33 years. He is also known as the Fall Color Guy, and each autumn provides updates on his Facebook page on the development of fall leaf color throughout western North Carolina.
The course is part of Grandfather Mountain's Adult Field Course series, which offers participants the chance to explore the mountain like never before. Students examine specific aspects of the park ecosystem through fun, hands-on field excursions. Course leaders are experts in their fields and include professors, naturalists, scientists and acclaimed photographers, writers, historians and artists.
Cost is $60 per person (or $25 for members of Grandfather Mountain's Bridge Club program), with registration required in advance. To register, click here.