When:
2020-07-11T11:00:00-04:00
2020-07-11T11:15:00-04:00
Where:
Historic Banner Elk School
185 Azalea Cir SE
Banner Elk, NC 28604
USA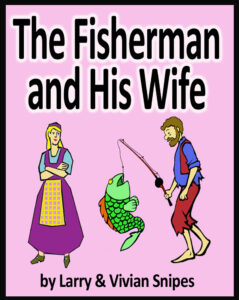 Remember the tale of the fisherman who catches an enchanted fish and uses his three wishes to try to bring happiness to his wife?
This delightful adaptation taps into the magic of audience participation. Kids in the audience become scenery, sound effects and even walk-on parts. As the fish grants the fisherman's wife's wishes, the audience creates sea and storms, goes fishing, and becomes chickens and ducks in the farmyard. It's a creel full of fun for the whole family!
Admission is $6 at the door. All seating is general admission. The show lasts approximately one hour.