When:
2019-07-13T11:00:00-04:00
2019-07-13T11:15:00-04:00
Where:
Historic Banner Elk School
185 Azalea Cir SE
Banner Elk, NC 28604
USA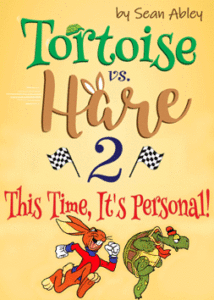 Everyone knows that the slow-and-steady Tortoise beat the bragging Hare in the famous race, but when their great-grandkids Ro-Shell the tortoise and Jack Rabbit are talked into a rematch, anything could happen. The race will be on live TV, and their friends have a lot of ideas about how Ro-Shell and Jack can beat one another, but only good sportsmanship can win the day in this zany, lighthearted retelling of the classic fable.
This Saturday Kids Theatre performance is part of Ensemble Stage's 2019 Summer Professional Mainstage Season.